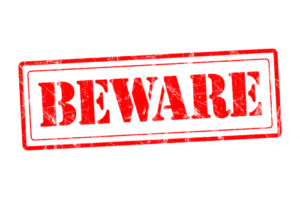 We have recently been made aware of various financial aid-related communications going out to UW-Madison students that are either misleading or a scam.
FIRST. There are some private organizations that aren't affiliated with UW-Madison that may try to mislead you to sell their services, especially via email.  If you're concerned about the legitimacy of an email or an offer you've received – contact our office!
SECOND. Although not a new scam, we are getting reports of students receiving phone calls from someone impersonating the IRS, Police, and/or the FBI demanding the immediate payment of past due taxes/bills.  Remember, the IRS and FBI DO NOT call people demanding payment over the phone, so DO NOT give out personal information if you receive such a call.  Most of the impersonators are demanding the payment in the form of gift cards – this should be your RED FLAG – the government wouldn't want payment via gift cards…
If you do receive such a call, please report it to the Treasury Inspector General for Tax Administration via their online form https://www.treasury.gov/tigta/contact_report_scam.shtml
May 2016 – IRS issued a warning about bogus phone calls made by people impersonating the IRS.
April 2016 – FBI issued a warning about bogus phone calls from people impersonating FBI and threatening to arrest them if they don't pay thousands of dollars.