Pade Thao
Position title: Federal Awards Administrator
Email: pade.thao@wisc.edu
Phone: 608.262.4987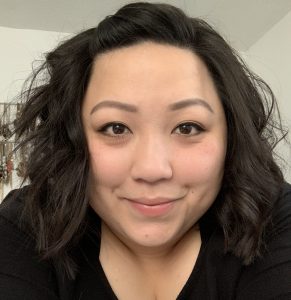 Pade supervises a team of student employees, processes all federal direct PLUS and private loans, and responds to and assists with calls and emails in regards to loans. She also troubleshoots loans through daily and monthly reports to ensure the loans students are receiving are reported correctly to the Department of Education.
Pade has worked in higher education in various positions for over 10 years. She has several experiences in higher education ranging from admissions and advising to financial aid and veterans' benefits.
Pade holds a Master's of Science in Educational Leadership and Policy Analysis from the University of Wisconsin-Madison and a Bachelor's of Science in Sociology from Edgewood College. She has passion in higher education; specifically in various of student services that helps students succeed.
Outside of her work, she is dedicated to her family and friends. She enjoys a good hike, learning about different cultures, trying new foods, and exploring the world. She currently serves as a board member of a non-profit organization called conNEXTions; in which they guide underrepresented young adults between the ages of 18 to 29 to achieve their goals by building their social capital and connecting with the community.