Lauren "Lo" Klink
Position title: Associate Director for Special Awards & Student Engagement
Email: lauren.klink@wisc.edu
Phone: 608.262.3060
Address:
She/Her/Hers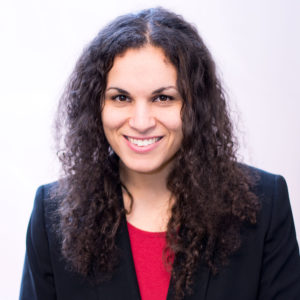 Lauren "Lo" Moser Klink serves as the Associate Director for Special Awards & Student Engagement at the Office of Student Financial Aid at the University of Wisconsin-Madison. In this role, Lo leads a team which is charged with creating access to higher education through strategic partnerships and successful administration of aid programs while supporting a robust student experience and complimentary employment opportunities. Since joining the team in 2007, Lo has maintained oversight over NCAA Compliance as it pertains to Financial Aid, administered the Pell Grant Program, established partnerships to benefit students financially, and increased financial literacy nationwide through her work with the National Endowment for Financial Education as well as the American Talent Initiative. In 2021, Lo expanded her portfolio to include a position with the School of Education as their inaugural Strategic Award Design Consultant. This builds upon her work with financial aid by providing expertise to designing scholarship programming with an eye towards equity and a focus on student belonging.
As the granddaughter of African-American trailblazers, creating access to higher education is of the utmost importance to Lo. She has a strong foundation in how education can create opportunity and is dedicated to establishing access for all students. She is proud to be a part of teams that truly makes a difference.
Prior to working at the University of Wisconsin-Madison, Lo served as the Assistant Director of Athletic Compliance at the University of North Texas. She is a Badger alum who studied Behavioral Sciences, Social Welfare, and Criminal Justice. She also recently completed a Master's of Science in Education through the University of Wisconsin-La Crosse where she studied Student Affairs.  Outside of work, Lo enjoys playing sand volleyball, bartending, and spending time with her son Q.B. and husband Chuck.