Thanks to the generous support provided by over 80 households, our alumni and friends were able to take full advantage of the $3 Million matching opportunity provided by Sue and James Patterson. Your gifts created the new Student Success Scholarship and 26 other endowed scholarships to support students receiving financial aid. Thank you for your generosity and for investing in the next generation of Badgers!

Already students are benefiting from your support. Hear from just a few of them below: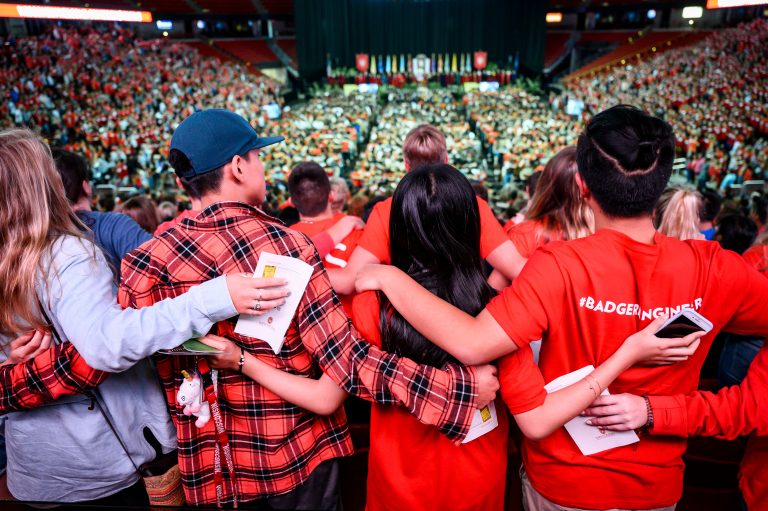 58 students supported by the Student Success Scholarship during the 2019-2020 school year:
35 Wisconsin Resident Students
23 Non-Resident Students
Average Award: $4,828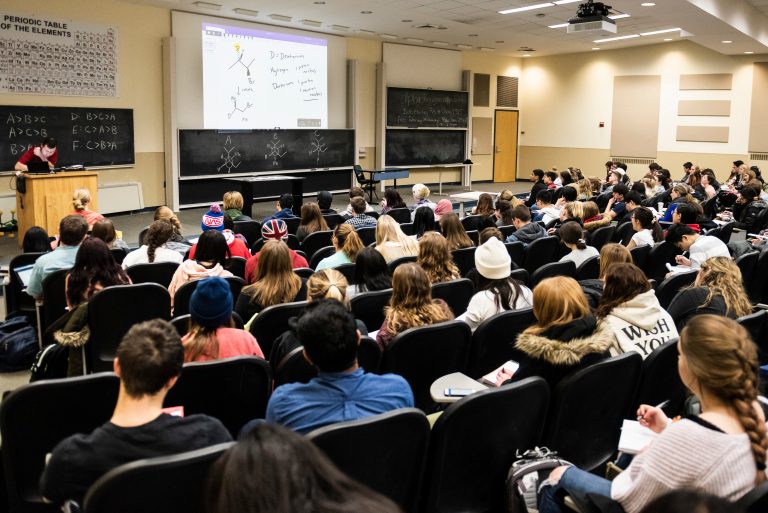 Christian E., Freshman, Actuarial Science
I chose to attend the University of Wisconsin-Madison because I'm from Wisconsin, and I wanted to attend a prestigious university that was close to home. I visited the campus for many reasons in the past, and I always liked the atmosphere. Because of these two reasons, I decided to apply. My major is Actuarial Science. I like math and working out problems logically, so it seemed like a good fit to me. I plan to get a solid career and work hard enough to make a living for myself.
This scholarship is extremely important to me, because I love to learn and push myself academically, but I wouldn't be able to afford my ambition without the generosity of university donors. Scholarships help young students like me thrive and go through college stress-free. I was tremendously grateful when I heard I received this scholarship!
Aurora A., Freshman, Biology
I chose to attend the University of Wisconsin-Madison because it has a beautiful, diverse campus with so many things to do. Recently I took the bus for the first time, hiked the nature trail to the lake shore, did a yoga class, and water color painted. I am from a small town with roughly 550 people so being in Madison has definitely been a huge change, but I love it.
My major is in biology on a pre-med track. I also hope to eventually start double majoring by spring with the second in Spanish. My career plans include becoming a physician in family medicine, moving back home to the Shawano, WI area, and possibly work at the Stockbridge-Munsee Health and Wellness Center (Clinic).
This scholarship is very important to me because I come from a low-income, single parent family, and I am a first generation college student. Most of my peers that I have met so far can lean on their parents for almost anything because their parents have either been to college themselves or they have had an older sibling already go through all of the college procedures. Personally, I feel like it's a bit harder for me to figure things out on my own. I am very thankful for this scholarship since it takes the financial weight off of our shoulders.
Anya A., Sophomore, Animal Science
What makes my journey unique is that I am the first to attend UW-Madison in my family and I hope to continue to Vet School at Madison as well. This scholarship is important to me because it greatly helps me continue my education. It takes financial pressure off of myself so I can focus on my academics. I am able to grow personally and academically through UW-Madison and this scholarship helps me do that. Thank you for believing in helping students get an education. You are helping me reach my dream.
Johana G., Freshman, Undecided Major
I chose to attend the University of Wisconsin-Madison after participating in a 6-week Russian program on campus called the "Pushkin Summer Institute". Getting to spend time on campus and experience what my day to day life would be like if I attended UW really helped me conclude where I wanted to continue my education.
As a first generation, Latinx woman, I believe it is my responsibility to continue my education to honor all of the hardworking immigrants who have entered this country in hopes of creating a better life for themselves and their families. This scholarship is important to me because I want to continue my education. I owe this much to my parents who have worked so hard their entire lives to get me where I am today. Without this scholarship, I would not be able to attend UW-Madison, my dream school, due to my family's financial situation. It is thanks to kind people like you that the dreams of people like me are made obtainable.
Lindsay V., Freshman, Undecided
I wanted to attend UW Madison because of its renowned reputation as a school that not only has quality academics, but also student life as well. I also have a few family members that attended and graduated from the university. When I found out I was accepted, I had been waiting for my decision letter for sometime and I finally received the acceptance letter through my student center online when I was with my family. We had just finished eating dinner and I cried when I found out.
My mother is my inspiration. She is the hardest worker I know and she continuously puts others before herself. That was one quality she demonstrated all though my life, is how selfless she really is.
This scholarship is important to me because I want to focus on the learning aspect of attending university and it is made so much easier when I have to worry less about the finances of how to make my dreams a reality. I would like to express an endless amount of gratitude for the amount I was awarded. I will forever be appreciative and thankful for this amazing opportunity.