In celebration of National Financial Capability Month, the Office of Student Financial Aid is offering a variety of events in late March and throughout April to prepare students for bigger financial decisions after graduation. Not graduating yet? No worries, come join us anyways and get a head start on your finances!
Students can find the event details and pre-register to get email reminders on the OHRD registration site here, https://go.wisc.edu/3018sj.
All events will take place from 4:00 p.m. to 5:00 p.m. CT via BBCollaborate.
Budgeting After College | March 30
Lots changes after you graduate college. You might have a new job, maybe you're moving, and it might be the first time you're in completely in charge of the entirety of your finances and choices that affect them. Join us to learn how to keep a healthy budget, and get answers to questions such as "Just how much of my new salary can I spend on rent?" This is a great introduction or refresher to budgeting!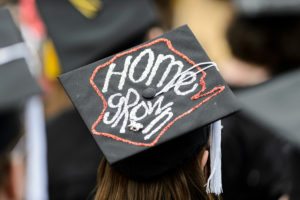 Budgeting for Graduate School | April 1
Thinking about graduate school? Let's put a spending plan together for your educational expenses and FUN! We'll cover budgeting strategies and tips for comparing different graduate program costs.
The April 1st event is a LIVE Q&A session for your specific questions and for students that have streamed the pre-recorded content. Register on the OHRD site or attend the Mar. 30th event to receive the link to the pre-recording.

Job Benefits 101 | April 6
You have accepted your first job, but now you have to choose between all these benefits!  Join us to learn about the various types of benefits you might be offered and how you understand all the options within each benefit.
Retirement 101 | April 13
Investing for retirement can be complicated, but it doesn't have to be! Come learn about different types of retirement accounts, how to calculate how much you may need to retire comfortably, and some general tips and tricks on how to set yourself up for success in your later years.
Managing Student Loan Repayment | April 20
Don't feel overwhelmed by your student loan! Join us as we cover all the repayment options, next steps and tips and tricks to help you tackle student loan repayment with confidence.
Questions about Financial Capability Month or any of these events? Contact our Financial Aid & Wellness Advisor, Pahoua Xiong – pahoua.xiong@wisc.edu.