We understand that lives have been greatly impacted due to circumstances unforeseen. Many are finding themselves in situations that are challenging. The Office of Student Financial Aid has compiled a list of resources that may help members of our community. This list focuses on the Madison area – if you need resources in a different area, the United Way 211 will give you information based on your zip code. You can also call 211 and will be given information for the nearest emergency food provider.
Connect with a Basic Needs Assistant for support in navigating Basic Needs resources.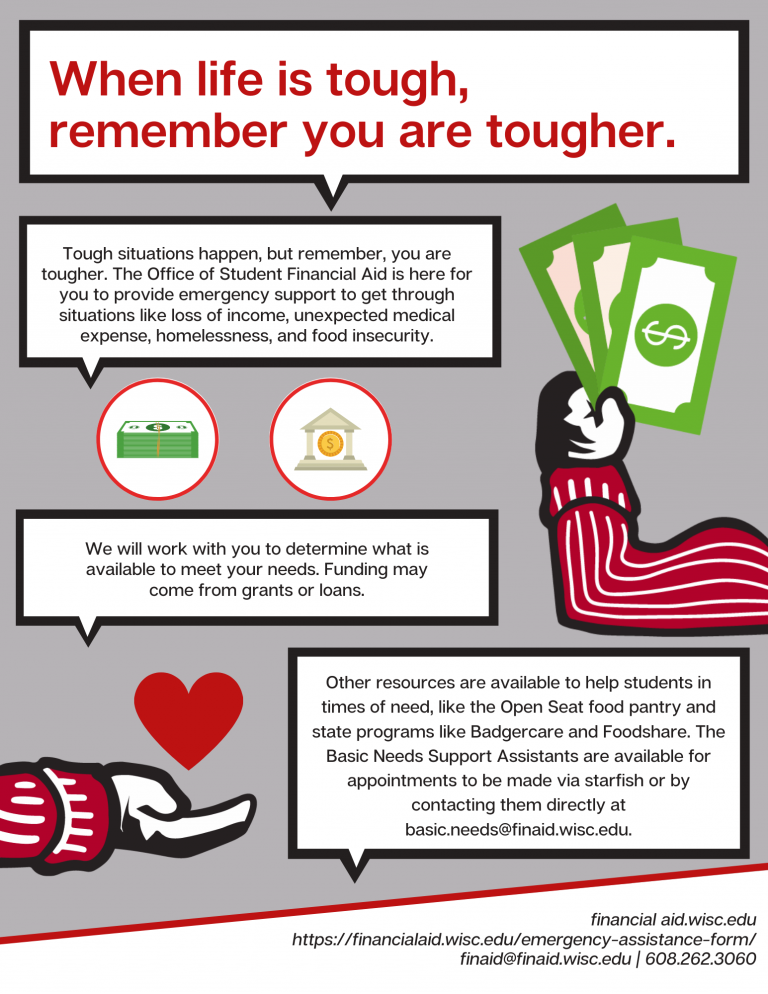 This is an accordion element with a series of buttons that open and close related content panels.
Financial Resources
Food Resources
Mental Health
Internet and Technology
Employment
Child Care
Personalized Assistance